Statement :
Welfare Eligibility Policy
In 1996, Congress replaced the New Deal-era Aid to Families with Dependent Children (AFDC) with a new program called Temporary Assistance for Needy Families (TANF), under the guise of "ending welfare as we know it."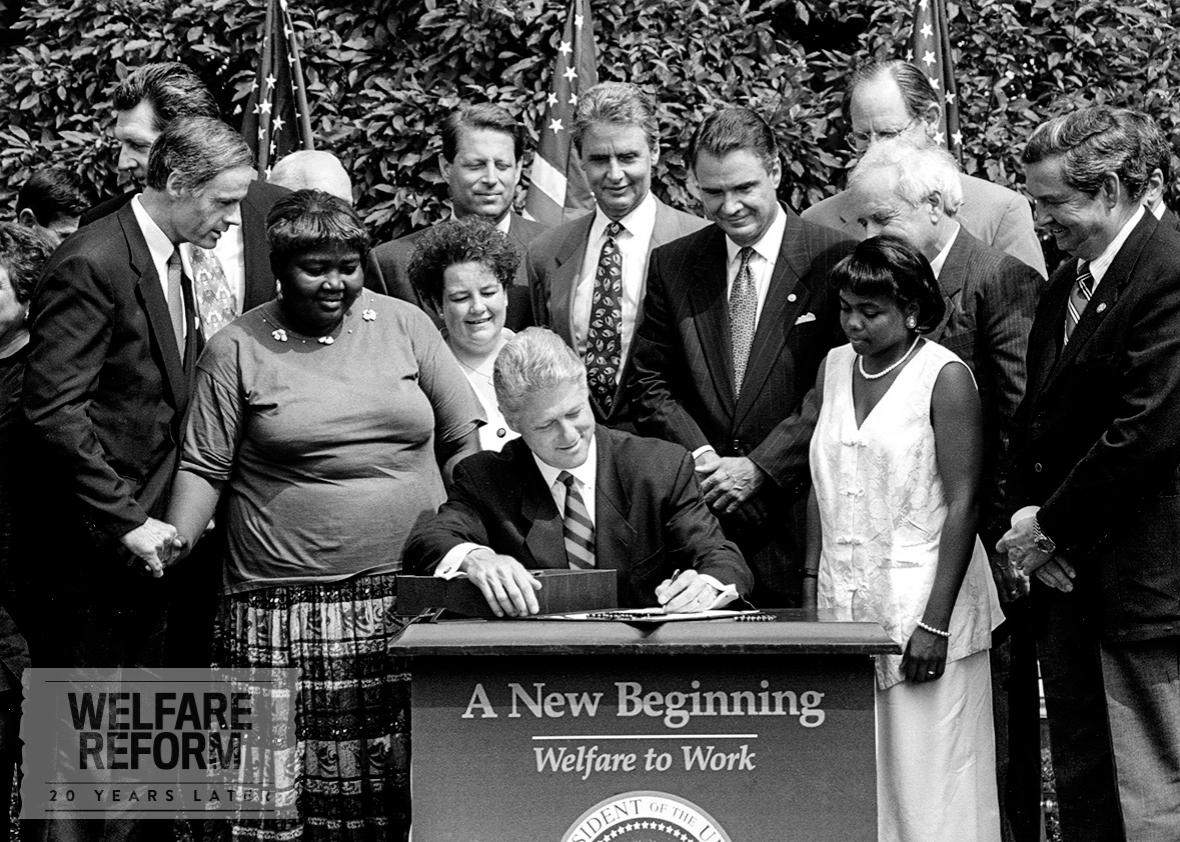 The new law built on decades of anti-welfare sentiment, which Ronald Reagan popularized in 1976 with the racially-loaded myth of the "welfare queen." In the two decades that followed, progressives and conservatives alike put forward reform proposals aimed at boosting work and reducing welfare receipt. Progressive proposals included expanded childcare assistance, paid leave, and tax credits for working families. Conservatives, on the other hand, tended to favor punitive work requirements—without any of the corresponding investments to address barriers to employment.
In 1996, after vetoing two Republican proposals that drastically cut the program's funding, President Bill Clinton signed the Personal Responsibility and Work Opportunity Act into law. The new legislation converted AFDC into a flat-funded block grant—TANF—and sent it to the states to administer. https://talkpoverty.org/2016/08/22/everything-wanted-know-1996-welfare-law-afraid-ask/
Does the 1996 law reflect today's needs? Is it time to reconsider welfare eligibility?
Every candidate and every political party who fields candidates for public office should both have and publish their position on this camp topic (Welfare Eligibility Policy) as a condition for public support, so people know how the candidate proposes to represent them, and they (the people) can hold him (shorthand for all genders) accountable for how their actual representation and votes compare to what their campaign position on this topic was.
Please consider the topic (Welfare Eligibility Policy) for which you believe some position should be part of the platform you support.
The point here is to indicate that some position on this topic should be included in a party's platform. Not to indicate, here, what that particular position on the topic is. You can weigh in on specific positions where the links to do that indicate.